A Malaya favorite just got bigger and better!
Our Ease CBD Cream includes a powerful blend of our premium hemp-derived CBD and other beneficial ingredients, including menthol and arnica which is formulated for the results you are looking for! Call us at 510-500-5303 for more info. Our experts will help you choose what products will aid in your relief!⠀⠀
Look what we have for you this 2023!
Look here for our new 2023 products, with the quality and efficacy that you can expect from Malaya!⠀⠀⠀ ⠀⠀⠀
Our products consist of premium ingredients. We do not compromise the quality because valuing the worth of our customers is at the grassroots of Malaya Botanicals. Our goal is to always be mindful of the production process. We focus on the personal relationship between our products and customers in order to assure a harmonious experience between mind and body.
Malaya (məˈleɪə) adj. to depend on one's self. Independent in Tagalog. 
Malaya is interchangeable and unique to oneself. It is a sense of independence and beauty that focuses on the woman that often falls in the shadows of others. Malaya represents the coalescence of independence, woman hood, and wholistic healing. We are invested in the idea of mindfulness to help our customers discover their wellness.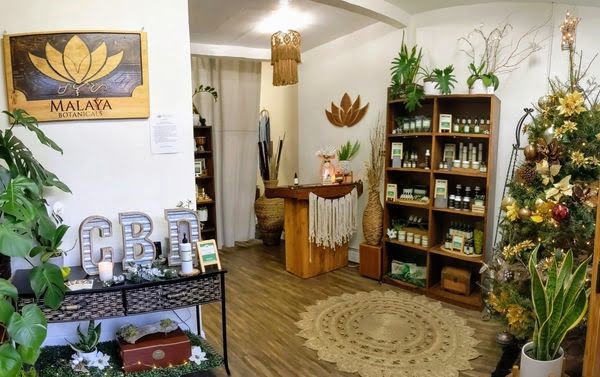 Wanna win CBD goodies each month?
Subscribe to our newsletter for a chance to win our monthly giveaway. We'll also send you CBD health + beauty tips, updates on community events, and exclusive sales.
BOOK A PERSONAL SHOPPING SESSION
Schedule a virtual call with us! See our products up close, chat with our team, and get all your questions answered. New to CBD and aren't sure how it fits your lifestyle? This is perfect for you.